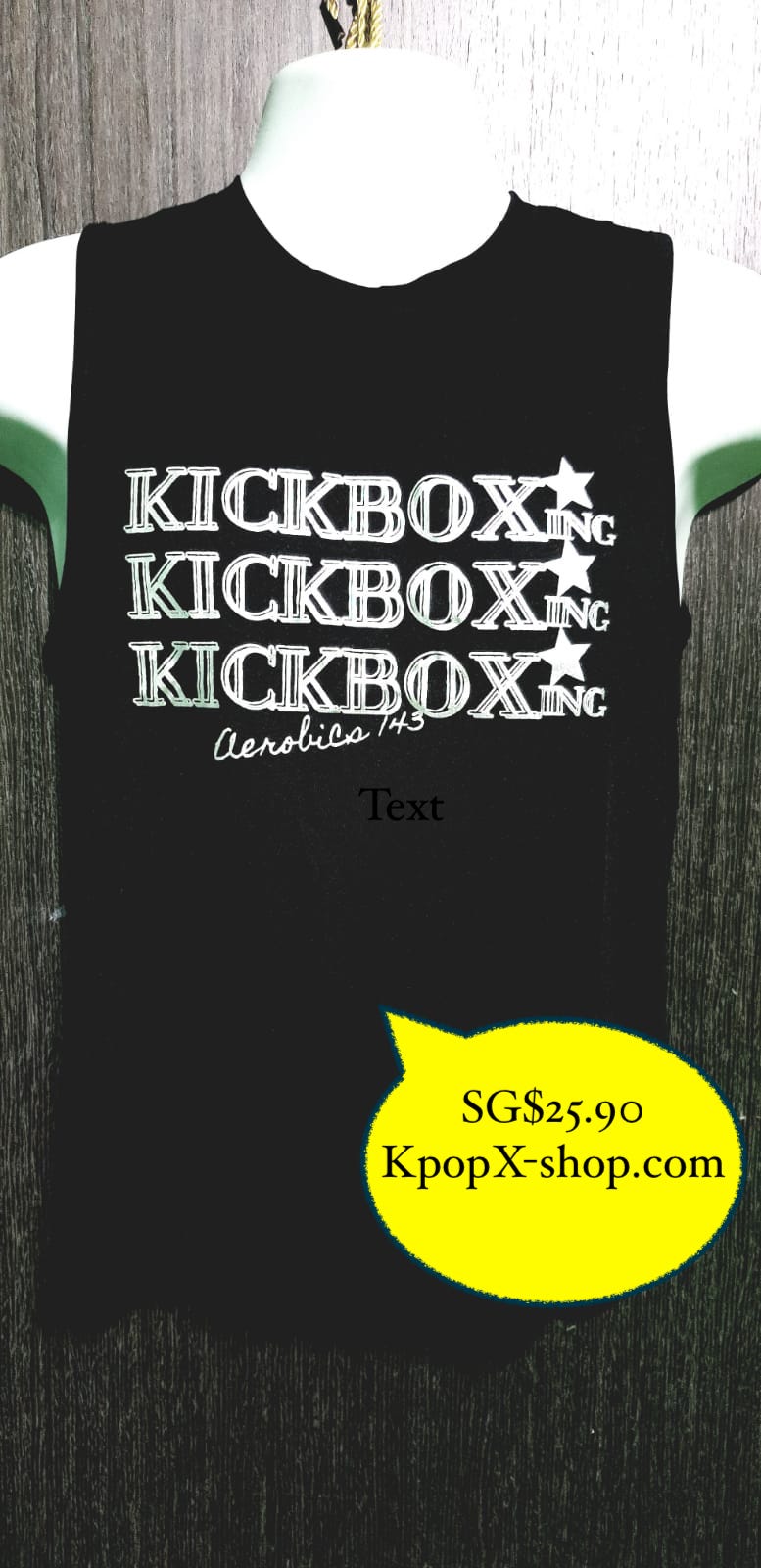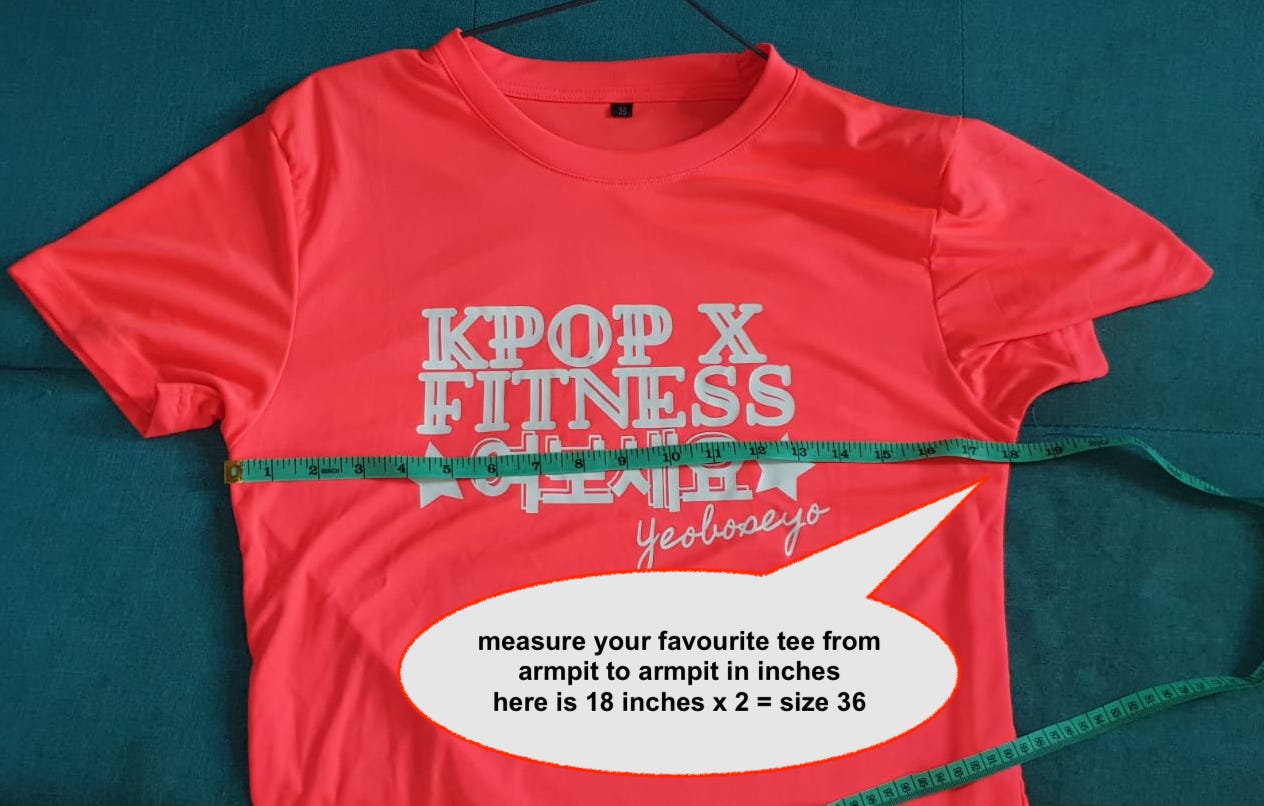 K-FASHION
SALES! Kickboxing -Sleeveless Black dri-fit w silver ( left size 40, 42) $12.90
Please see picture how to measure your size & allow 1 - 3 cm differences in actual product.


Exchange- please return to us in 7 days, do not wear & return in new condition.


Credit Card/Debit Card/Paypal/ Bank Transfer/Pay Now available upon checkout


Trainers -Using KpopXOnline.com Credits to redeem Tee
This tee needs 40 KpopXOnline.com Credits to redeem (Your account must be still active)
Add cart, & check out
Choose Bank Deposit (So no need to pay)
Shipping" click "redeem by kpopxonline.com credits"
 We will then minus the credits from your existing KpopXonline.com account.
For Malaysia instructors & overseas- postage charge will apply - SGD$10 (RM30) for 1 to 3 tees depend on package size. 
1. Via PayNow :
Please send payment to

UEN : 201315576C. 
DAN-Z FITNESS PTE LTD


2. Via Bank Transfer:
Company Name: DAN-Z FITNESS PTE LTD

OCBC Current Account: 527-869143-001

Bank Name: OVERSEA CHINESE BANKING CORPORATION LTD

Swift Code: OCBCSGSG

BANK CODE : 7339

Address: 65 CHULIA STREET, OCBC CENTRE, SINGAPORE 049513


Upon successfully transfer, please send us transfer proof. Email to  kpopxfitness@gmail.com or whatsapp to +65 9105 9821 (email preferred).
clearance-sales-1
Refer to the size chart above. Please note that the measurements will vary even though the merchandises are in their own sizing.
The merchandise must be returned within 7 days for exchange. The merchandise must not be worn, altered or washed. The exchange would be of similar or lower value, and of one time only. Refunds are not offered at any point in time.
All Items on sales are non- exchangeable or refundable.
We accept payment via PayPal, major credit cards and bank transfer. For bank transfer option, the order will be cancelled by system if payment is not received within 24- 48hours. For the merchandise (availability of 4 pieces and below), they are considered as popular items. The order will be cancelled if payment is not received within 24 hours.
Your orders will be dispatched within 1- 4 business days. It is recommended to opt for registered post to track your orders. Orders which opt for normal post are not tracked and Dan-Z Fitness Pte Ltd will not be responsible for missing or mishandled posts. Please refer to shipping rate upon checkout.
We can be reached at kpopxfitness@gmail.com.