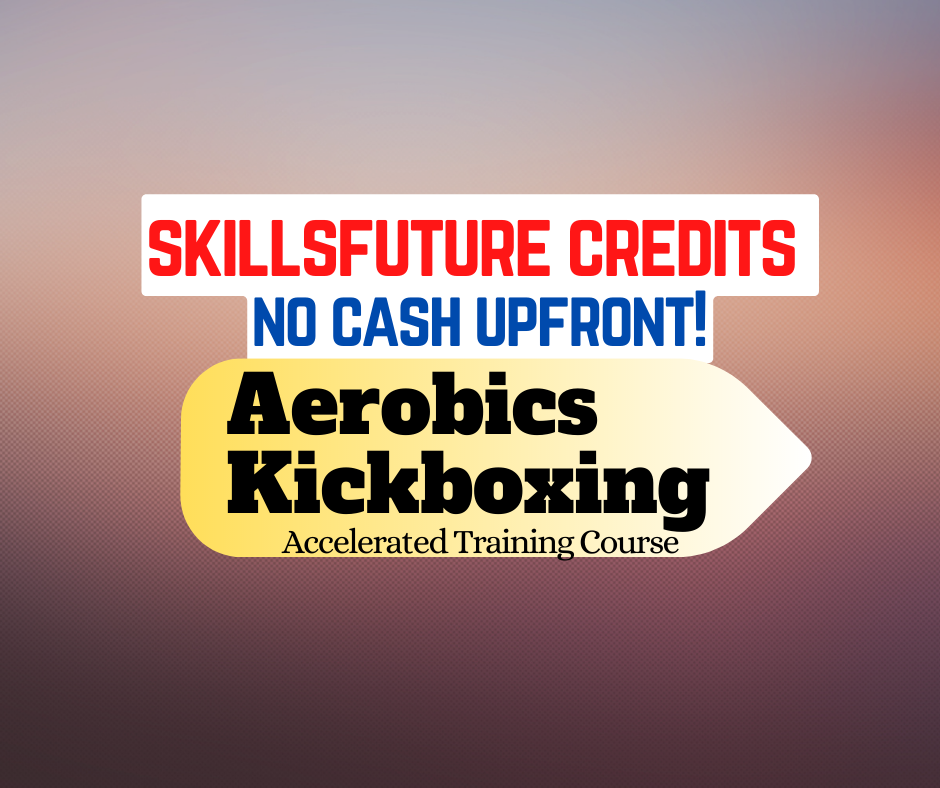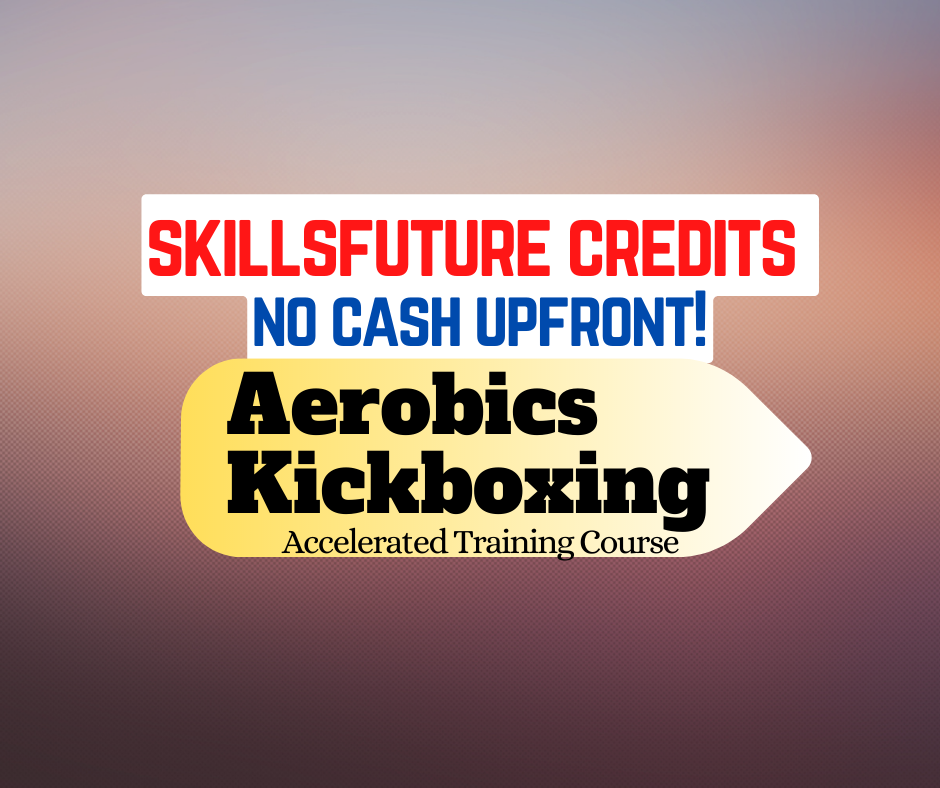 SKILLSFUTURE
SKILLSFUTURE CREDITS - Kickboxing Course w Aerobics Music Accelerated Training
$160.00 $250.00
We currently have 9 in stock.
Avail date:
1. 28/5/23 Sun 12pm - 9pm 1 day course.Lifespark Studio - 101 Upper Cross Street People Park Center #03-05 

👍 To Use Skillsfuture credits (No Cash upfront). Click here
👍 Get FREE Aerobics Kickboxing Trainers' videos & tutorials (worth $300+)
👍Master Modern Aerobics Kickboxing (Upper body & Lower body techniques e.g jab/cross/hook/front kicks/back kicks /roundhouse kicks & many more to combine with Cardio fitness component becoming one effective aerobics workout)

👍 Learn how to count Aerobics Music & Choreographies-making
👍 Become a successful, confident & attractive presenter
👍 No Tests, expect lots of fun practical practice in our 1 day course.
👍 Excellent reviews 4.8 out of 5 on skills-future website.
👍 Lowest Course Fee in SG! 1 year license/certificate. No Monthly  Subscription & No other hidden fee!
👍 Our instructors are currently teaching in Health Promotion Board, in corporate companies & community centre classes, sport Centres.


To Use Skillsfuture credits (No Cash upfront). Please apply under Title: kickboxing accelerated training course & click here to fill in google form.




How to Check Skillsfuture Credits

*Singapore Citizens aged 25 or above by 31 December 2020 will receive the SkillsFuture Credit Top-up of $500. 
1. Login to https://www.myskillsfuture.gov.sg with Singpass
2. Go to "skillsfuture credits" and see this..(on left side)
3. Check under "initial skillsfuture credits"  (career transition credits cannot be used)

How to check skillsfuture credits and submit invoice. 
1) English explain (updated jul 23) - https://youtu.be/f9cyUw_NXa4
2) Mandarin explain(jul 23)中文翻译- https://youtu.be/izONmFv16WI
For Cash payment- scroll up and add cart!
For skillsfuture - https://forms.gle/3svEvZA7m5DkAWu6A
skillsfuture