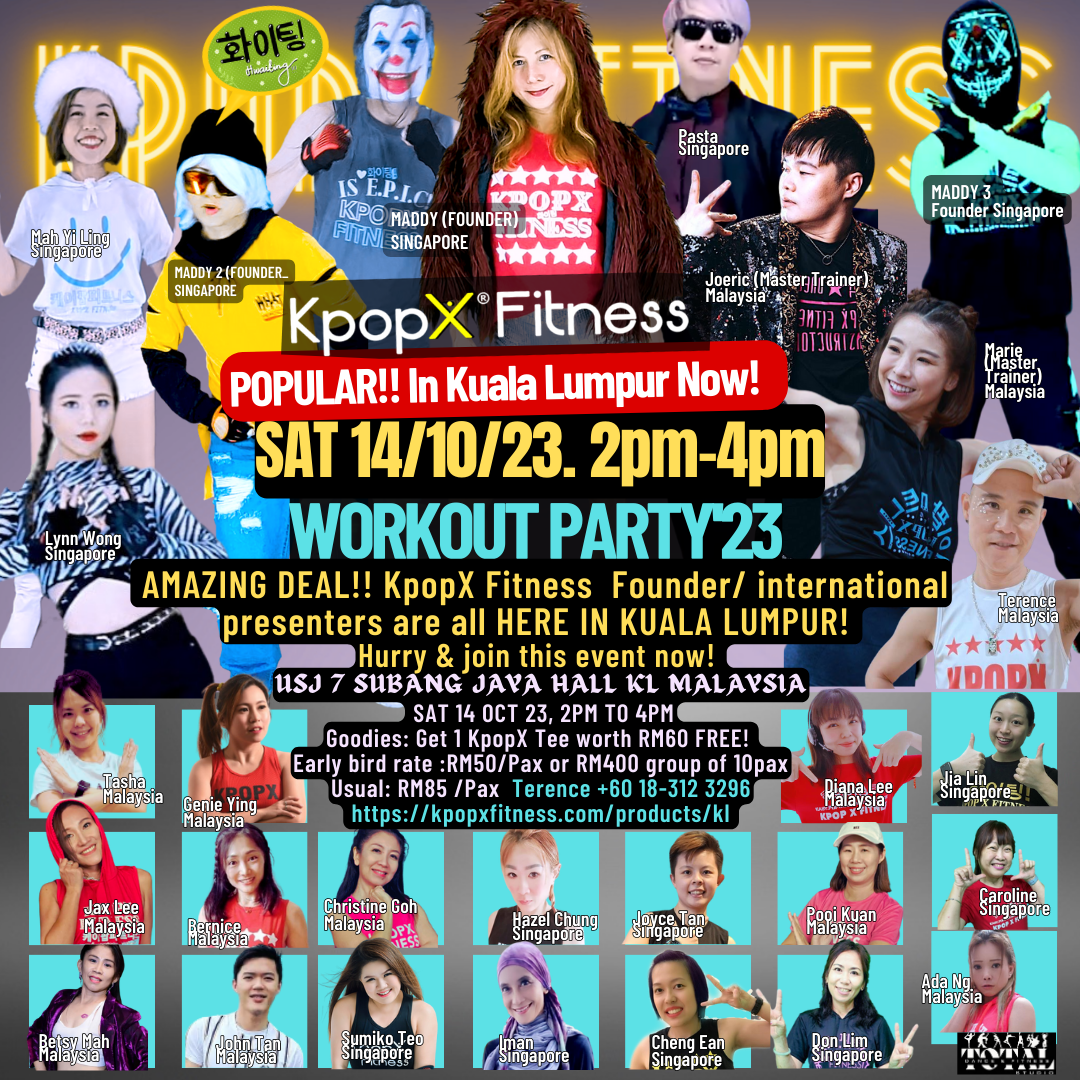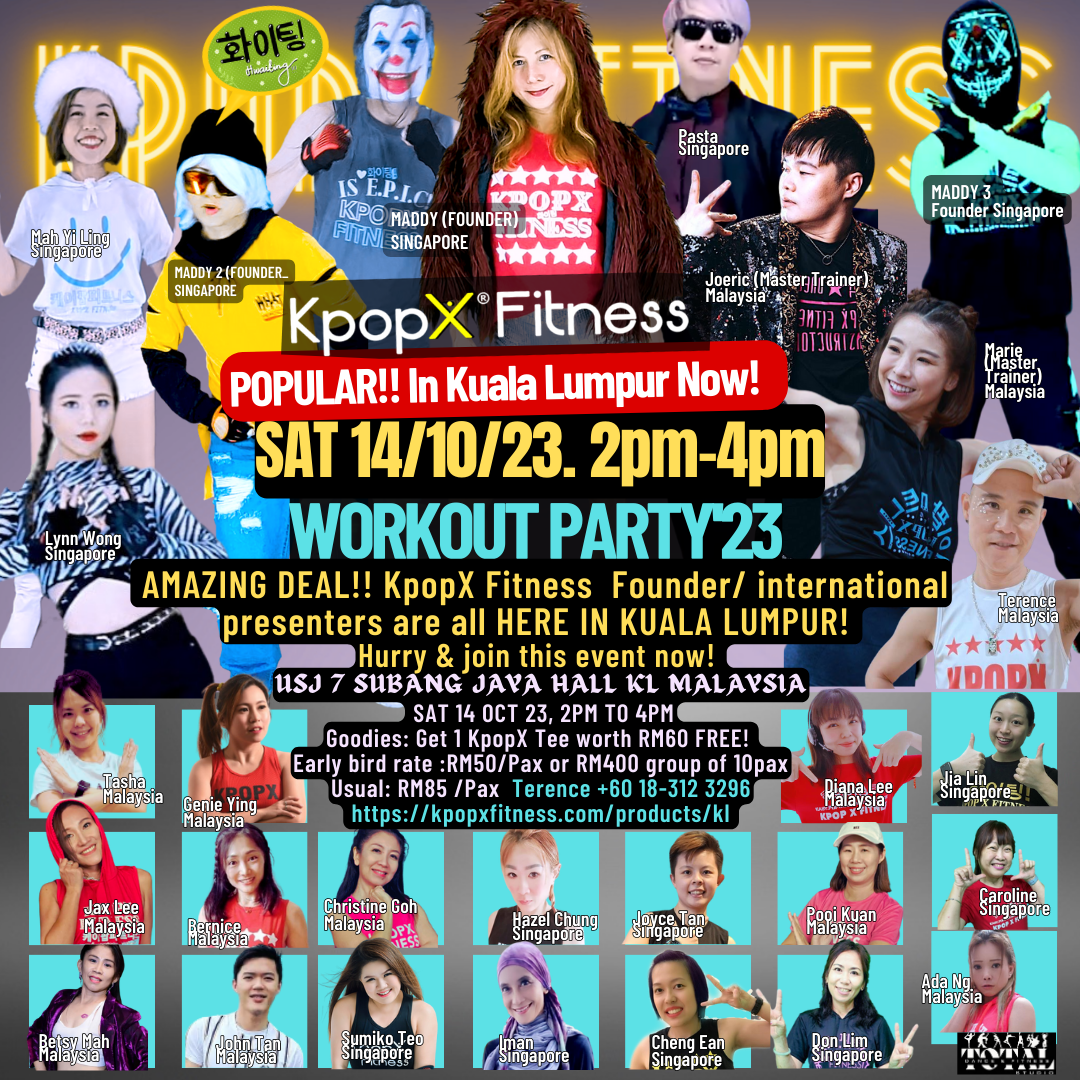 Event tickets
Kuala Lumpur, Malaysia KpopX Fitness Workout Party 14 oct 23
$17.90 $35.90
We currently have 58 in stock.
🎉 KUALA  LUMPUR MALAYSIA, KPOPX FITNESS WORKOUT PARTY is finally here! 🎉
📍 Venue: USJ 7 SUBANG JAYA HALL KL MALAYSIA
📅 SAT 14 OCT 23, 2PM TO 4PM
EARLY BIRD SALES : SGD$17.90
Get a free KpopX tee worth RM60

Instructors (Names to be updated more):
Founder Maddy. MY Master Trainer Joeric, Master Trainer Marie , Terence, Lynn wong, Mah Yi Ling, Pasta, Tasha, Mah Betsy, John Tan, Diana Lee, Genie Ying, Pooi Kuan, Bernice, Jax Lee, Christine Goh, Ada Ng, Sumiko, Joyce Tan, Caroline Moh, Iman Nasyita, Don Lim, Hazel Chung . Cheng Ean and Jia Lin

Entry ticket instructions:
1️⃣ Four to five days before the event, please check your email/spam box for the indemnity form cum ticket.
2️⃣ Print out the indemnity form cum ticket.
3️⃣ Fill in your order number, e.g., #KPOPX1234, and your details.
4️⃣ Bring the entry form cum indemnity form on that day!
5️⃣ This form is also a lucky draw for that day! 🎉 Win Hong Bao!
On that day:
✅ The counter will tally your details before letting you in.


🚰 Remember to bring water as refreshments are not provided.
🔒 There are no lockers available, so please keep your belongings safe or consider bringing fewer items.
⚠️ The organizer is not responsible for any loss of items. Please take necessary precautions to safeguard your belongings.